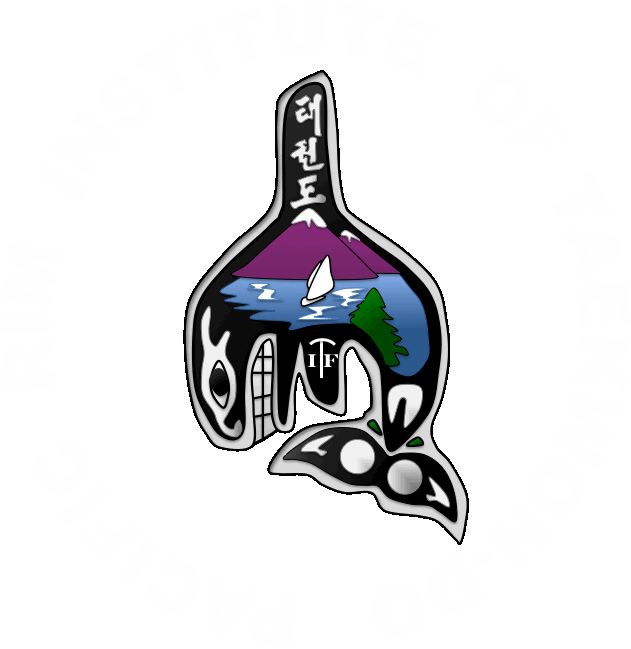 ​Call Us Now:
778-580-8184
Tu Thanh Ha
The Globe and Mail Published on Monday, Feb. 15, 2010 5:57PM EST
In the summer of 2002, the Canadian Taekwon-Do master Tran Trieu Quan travelled from his Quebec City home to the Dominican Republic to give classes in the popular martial art.
A local black belt, Norberto Taveras, volunteered to be his driver and interpreter. At the end of the visit, Mr. Tran thanked the 26-year-old Dominican. "He told me, 'You know Norberto, you drive very carefully. You calculate everything. But sometimes in life you have to take risks.'"
Mr. Taveras realized Mr. Tran had sized him up and was suggesting he become more assertive in life.
"He made me understand I had potential," recalled Mr. Taveras, who is now a father of two and a Taekwon-Do instructor in the Dominican capital, Santo Domingo.
"He was a very wise, wise man, with lots of knowledge, not only about Taekwon-Do but about life."
Mr. Tran left a similar stamp on scores of people. His was not a household name, but in Taekwon-Do circles he was respected around the world.
When Mr. Tran went missing after the earthquake hit Haiti a month ago, thousands signed up on a Facebook support page and words of sympathy poured in from Manila to Rome to Buenos Aires.
Mr. Tran's remains were identified and his death confirmed on Feb. 12. He was 57.
"What happened is a great tragedy. He was appreciated by a lot of people," said Roy Rolstad, a Taekwon-Do instructor in Oslo.
An engineer and entrepreneur, Mr. Tran was a 9th degree black belt and the president of the International Taekwon-Do Federation, one of the sport's two main ruling bodies.
His life, unfolding against the backdrop of Vietnam's tumultuous history, was marked by both great achievements and great tragedy.
"He was quite a package," said former Nova Scotia premier Russell MacLellan, a friend and fellow Taekwon-Do practitioner.
Behind Mr. Tran's soft-spoken, self-effacing manner, Mr. MacLellan said, was a smart, tough man.
"If you were a bully, you'd go after this fellow. He wasn't a big man. But in [Taekwon-Do] practice, he was a power. He was very quick and had excellent technique."
Mr. Tran was born in Hanoi, two years before the 1954 Geneva Conference split Vietnam in two, creating an exodus to the south of families that didn't wish to live under a communist government.
Mr. Tran grew up with eight siblings in wartime Saigon.
At the time, South Vietnam was one of the first countries where the new Korean fighting system of Taekwon-Do was introduced, through South Korean soldiers posted there in the 1960s, according to martial-art historian Dakin Burdick.
Mr. Tran first learned Taekwon-Do when he was 12, from a neighbourhood police instructor, said a brother, Tran Trieu Cung.
By the age of 17, Mr. Tran had earned a black belt and was teaching Taekwon-Do at his high school, under the sponsorship of one of the martial arts' pioneers, the South Korean Lieutenant-Colonel Kim Bong Sik.
Without proper facilities, Mr. Tran gave instructions on an old tennis court, relying on team-building methods he had learned as a Boy Scout, Mr. Cung recalled.
The war exacted a terrible toll on Mr. Tran's family. His eldest brother died in a B-52 bombing in 1968. His father was a civil servant in the South Vietnamese government. After the communist victory in 1975, life was harder for people associated with the old regime.
Mr. Tran's parents and four of his siblings and their families decided in 1977 to flee Vietnam as boat people. Their ship disappeared at sea and their ultimate fate was never known.
"It was a time of great sorrow and I felt absolutely helpless," Mr. Tran, who rarely dwelled on those events, wrote 30 years later in one of his bulletins as ITF president, where he talked about the need to find peace of mind.
Since 1970, he had lived in Quebec City where he earned a degree in mechanical engineering at Laval University. He found work with the provincial building-code regulator. He started a family and obtained Canadian citizenship.
And he taught Taekwon-Do, lacing his instruction with a mix of Buddhist, Taoist and Confucian philosophies.
Janel Gauthier, a psychology professor who became a friend and black belt, said Mr. Tran was one of Taekwon-Do's pioneers in Quebec, opening schools and clubs across the hinterland, including in Innu reserves, where he was credited with helping troubled kids.
He also collaborated with physical-education researchers at Laval University to videotape Taekwon-Do practitioners to find whether the wave movement, a body bounce typical of ITF moves, effectively added power to kicks and punches.
By the early 1990s, as Vietnam opened up to a free-market economy, Mr. Tran started a consulting firm to help companies that wanted to do business in his native country.
This turned sour after he brokered the sale of a $1-million cotton shipment to a Vietnamese state company. When the merchandise didn't show up, Vietnamese authorities blamed the middleman, Mr. Tran, and tossed him in jail in 1994. After a one-day trial, he received a life sentence.
He was held in gruesome conditions, with little food, no clean water and clouds of mosquitoes. He was sometimes chained. He lost 35 pounds. He had to fight other inmates who threatened his life.
Thinking he would spend the rest of his life behind bars, he felt suicidal. But his martial arts training sustained him, as did conversations with Buddhist monks held as political prisoners. "It was a terrible strain, always to have to be on your guard. You needed absolute control over yourself. … You had to be tough to survive," he said later.
He was unaware that his plight drew enormous public support in Quebec City, prompting demonstrations and a 125,000-name petition. After three years, he was released, months before Vietnam was to host an international event, a francophone summit.
When Mr. Tran came home, he found his business ruined. His family had been forced to sell their house and rely on support from friends and relatives.
He started a new company, an engineering firm that helped foreign countries improve their building codes.
In an interview with Le Soleil, his business partner, André Gobeil, recalled Mr. Tran's work ethic: "When he'd call me at 6:45 the morning because he had an idea, and that was sometimes on a Saturday or Sunday, I'd have to tell him 'Quan, I'll finish breakfast, take my kids to school and we'll talk at 8:30.' He seemed to work 25 hours a day. When I'd get home I'd try to ease off. He never stopped."
Over the years Mr. Tran had become close to the Korean general Choi Hong Hi, a seminal figure in the creation of Taekwon-Do and the founder of the ITF. Gen. Choi lived in exile in Mississauga, after running into trouble with the South Korean regime. The general jokingly called Mr. Tran his adoptive son, Dr. Gauthier said.
After the general died in 2002, Mr. Tran was elected to succeed him as ITF president. Two other competing groups also claimed to be representing the ITF and there were lawsuits over the use of trademarks and office space. However, Mr. Tran's federation appeared to be the most legitimate, in terms of number of members, said Dr. Burdick, the martial-art historian.
For Mr. Tran, the job meant travelling around the globe to promote his philosophy that Taekwon-Do is a means to instill modesty, politeness and hope in young people.
"He was smart and very savvy," said Pablo Naranjo, a black belt in Santiago, Chile, who recalled how Mr. Tran, with a few concise questions, could assess whether an instructor was qualified.
A business professor, Mr. Naranjo said Mr. Tran inspired him to moonlight as an instructor at a group home for foster kids.
In the last months of his life, Mr. Tran continued to travel. He was in Haiti in September, giving Taekwon-Do classes. Then he was in Shanghai for business. Flying back to Quebec City, he went to the small town of Sept-Îles to visit a Taekwon-Do school.
By November he was in Argentina for the ITF world championships. He and Mr. MacLellan were on the same overnight flight back to Canada. He told Mr. MacLellan that he was heading to Haiti on a World Bank contract to improve building standards to help buildings sustain earthquakes and hurricanes.
"He was looking forward to it. He felt it was a country that needed help," Mr. MacLellan said.
On Jan. 12 Mr. Tran picked up his associate, Mr. Gobeil, at the Port-au-Prince airport and they headed to the Hotel Montana.
Mr. Gobeil was given a 5th-floor suite with two beds, so they agreed Mr. Tran should check out of his 3rd-floor room and share the suite. But before Mr. Tran could transfer his luggage, the quake hit.
Mr. Gobeil's suite collapsed, but he survived with a broken leg and a broken collarbone. Mr. Tran was still in the other room, more centrally located and two floors below, which disappeared under a mountain of rubble. It would be a month before his body was identified.
Mr. Tran had wanted to retire early and he had told his children he wanted to die in Vietnam. Instead he met his end in another country with a troubled history.
Tran Trieu Quan
Tran Trieu Quan was born on March 26, 1952, in Hanoi. He died in Port-au-Prince on Jan. 12, 2010. He leaves his wife Nguyen Thi My. He also leaves two daughters and a son, Joliette, Cecilia and Nicolas, all of them Taekwon-Do black belts.